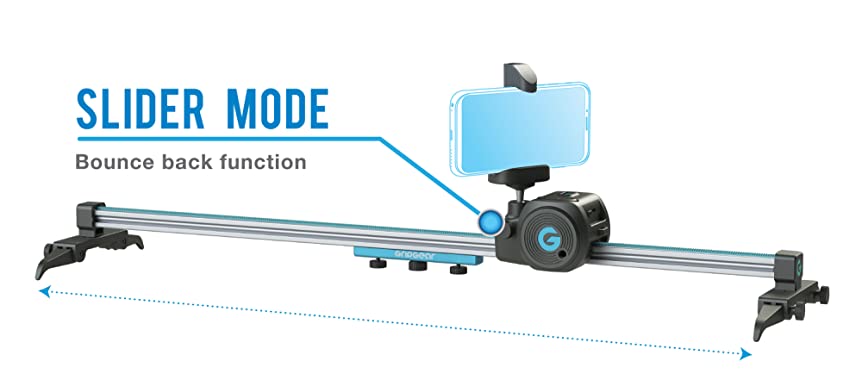 SLIDER MODE BOUNCE-BACK FUNCTION
MULTIPLE CONNECTION POINTS
Our custom-made track connections enable track extensions over 1.5 meters without additional support, at an angle, thanks to our reinforced joints loop function Enable continuous with the Movie Maker 2, as it auto rebounds in the other direction when the end of the track is reached.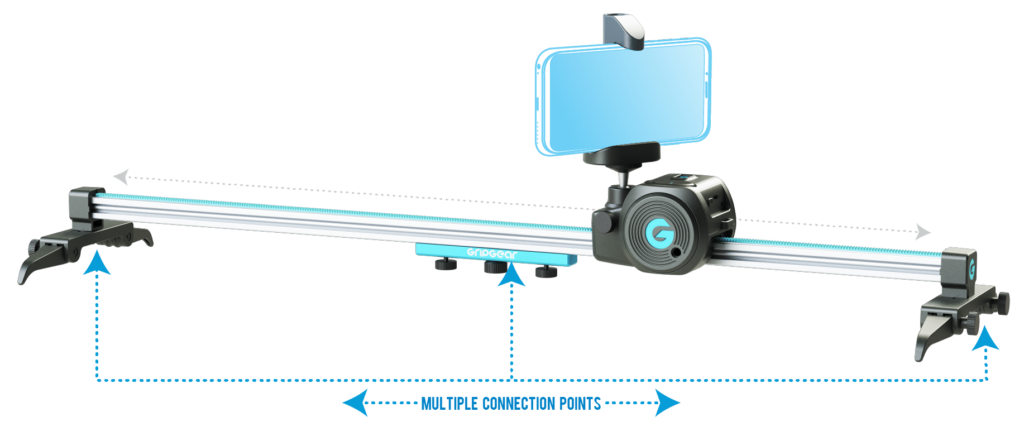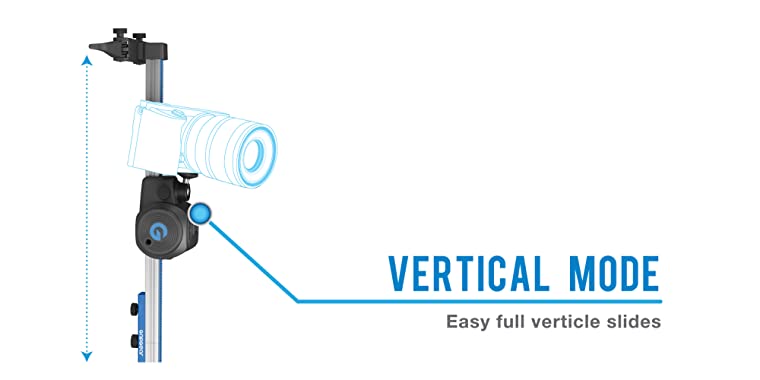 ANY ANGLE OPERATION
Movie Maker 2 works in any direction, vertically align or upside down!
Designed specifically for small cameras, smartphones and action cams. It's compatible with most devices up to payloads of 1KG in horizontal usage and 750g for vertical usage.
DOLLY MODE
WHEEL ROTATION shot straight or adjust the wheels to turn at an angle Both front and back wheels rotate up to 90 for the widest or tightest shots.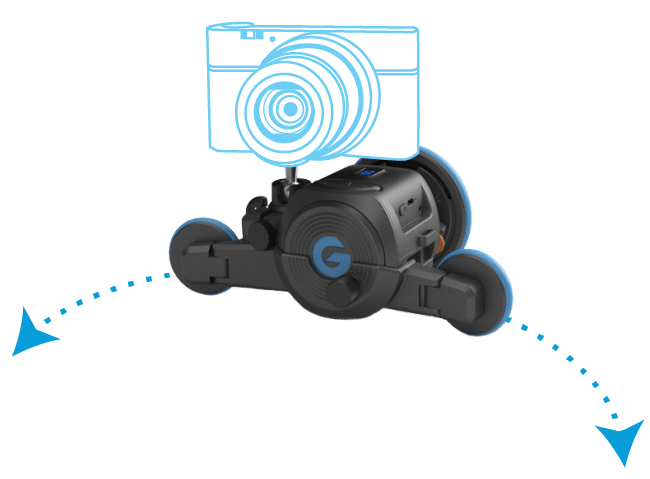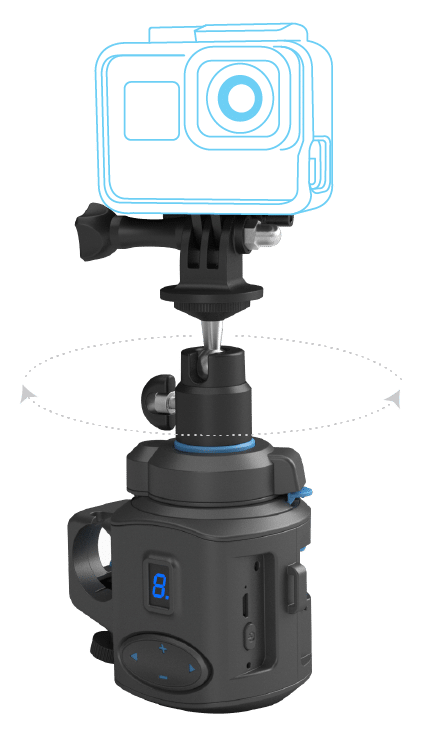 PANO MODE
360 PANORAMIC MOUNT Film 360 panoramic footage using any of the
9-speeds at any angle. Simply add the 360
mount. your camera and you are ready to shoot
time-lapse from slow to real-time panning.